NEW MEXICO RESIDENTS' GUARANTEE TO A MOLD FREE HOME OR BUSINESS
Completely ensure the safety and health of your family, patients, and customers from mold, pathogens, and toxins by using dry fog mold remediation
Kill Mold Affordably in Albuquerque & Santa Fe
The Fastest and Most Effective Way to Kill Mold and Pathogens
Estimated
%
Of homes in New Mexico have mold growth
Please Make My Home or Office Mold Free
Fill out the following form to get your free quote.  Take advantage of our 100% Guarantee to restore your home, school or business back to health.
Avoid Demolition
No need to tear out the carpet or a perfectly good wall. This disturbs and creates more airborne mold. Instead, save yourself the extra mess, labor, worry and inconvenience by using Mold Busters.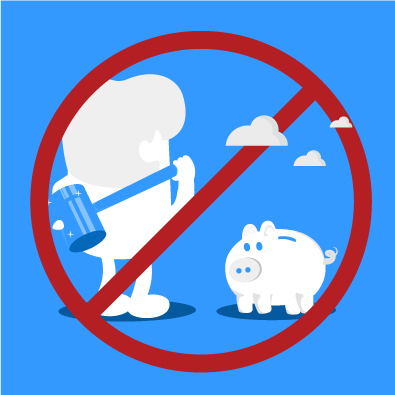 Avoid the Extra Cost
The recipe is simple.  Eliminate the additional labor and the unnecessary extra cost of reconstruction, and you save money. In some cases an extraordinary amount.
Get Done Quickly
Our customers can't believe how fast our process works.  In as little as four hours, while you are at work, or after hours at your business, you can get a better result than the alternatives that take days.
WE SERVICE THE GREATER ALBUQUERQUE AREA:
South Valley to Rio Rancho, and Lake Cochiti to Santa Fe
Mold Busters - New Mexico primarily services customers in Bernalillo County, Sandoval County, and Santa Fe County.  Many of our customers are north near Santa Fe area, and in the surrounding communities San Felipe Pueblo, Algodones, New Mexico, as well as Sant Ana Pueblo and Bernalillo, New Mexico.  Throughout Albuquerque, we service customers northeast in Sandia Heights and north in Rio Rancho to neighborhoods surrounding Albuquerque. Including West Mesa, Barelas, Sunport , Nob Hill, and Taylor Ranch.
Given that all Air Quality Testing and Environmental Abatement services are performed at your location, we are as convenient as an invitation to your home, business, or other location.
To learn more, visit her to learn more about the most effective and lowest cost mold remediation service available near you.
Pure Maintenance Dry Fog Process
Customer Reviews: Albuquerque to Santa Fe
We Guarantee 100% Satisfaction
Amazingly informed and helpful staff, super reasonable rates for a vital service. I had two other Santa Fe professionals refer me to MoldBusters, so they are really well regarded in that area. Cassie not only patiently explained the process and answered a million questions, but followed through post-treatment to share the lab results as soon as she received them, and gave me links to find other mitigators in different regions of the country. I can't praise them highly enough. This technology may be unfamiliar and new to some, but the science is solid and if you have questions about the process or its effectiveness, MoldBusters can answer them.
Lesley B
I did a google search for companies to do mold testing and almost immediately I received a response from Cassie. She was very pleasant. A technician was sent out the next day to do the first test for mold. The test results came back on a Friday and the second test was done the following Monday. I was very pleased with the prompt service I received. The other 2 companies I left messages with didn't call me back. They were very professional and explained the procedures very well. I will definitely call them again!
Debbie D
Cassie and Alberto were wonderful to work with; from the initial consultation through the remediation itself all the way to the post-treatment results, they were friendly, knowledgeable, helpful, and easy to work with. The post-treatment results were successful, showing that the remediation was indeed effective. MoldBusters was less expensive than a demolition remediation and was much more effective. 10/10 would recommend. Thank you, Cassie and Alberto!
Cay C.